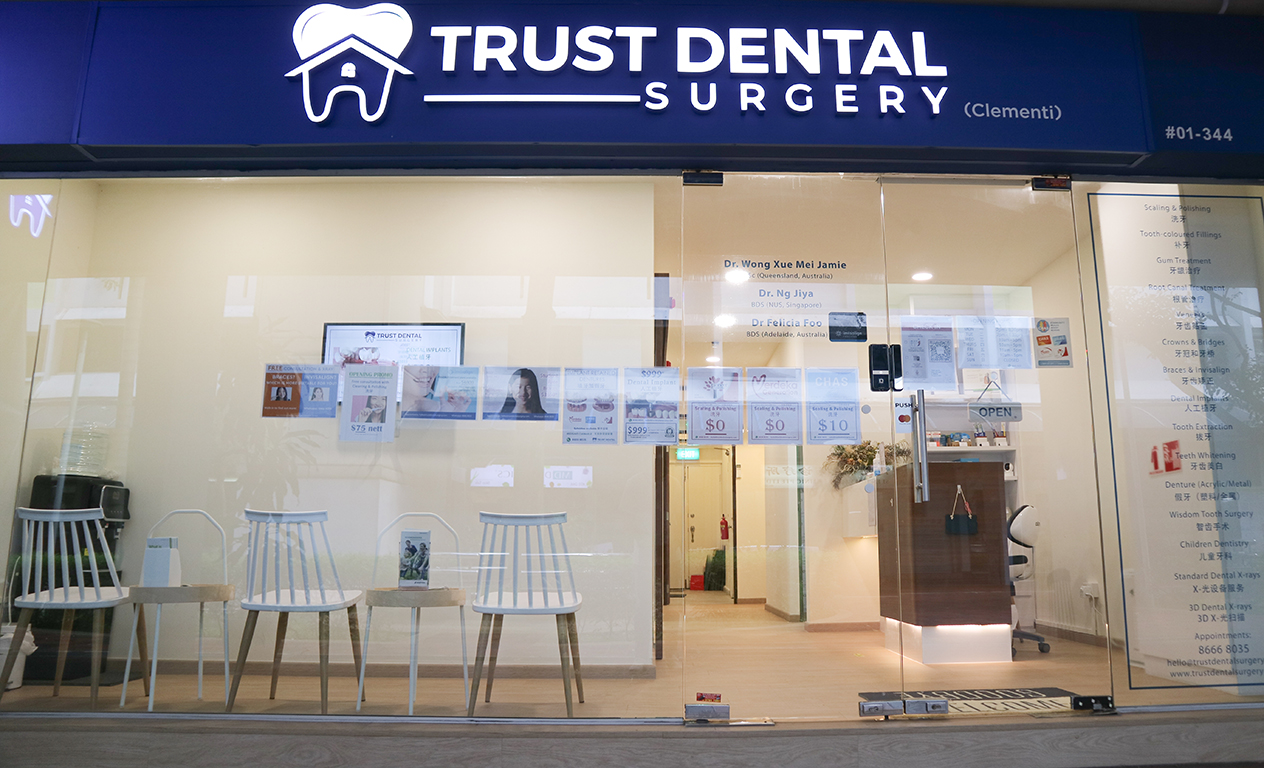 Dental Treatment Cost
The following information is provided as a guide for patients. For specific charges and enquiries, please book a consultation with our dentists.
Single Dental Implant with Crown
$999 + $1250 (medisave)
Braces
from $3650 (student)
Monthly repayment plan
Invisalign Clear Aligners
from $4800
Monthly repayment plan
Tooth coloured fillings
$70 (small) - $150(large)
Wisdom Tooth Extraction
$150 (no surgery required)
Wisdom Tooth Surgery
$1250 (Medisave claimable)
Scaling and Polishing
$0 (PG and MG)
$10(Blue CHAS)
$85-$130(usual rate)
Excellent service and this place had one of the best dental experiences ever. Did a dental implant and all's good! Thumbs up and highly recommended place if you are looking for a dentist.

Thanks Dr Jiya Ng and staff!!

Very impressed with the standard of care and service. Costs are pretty transparent. Highly recommend :)

Big props to the friendly receptionist for patiently answering my questions and being so helpful. Nurses are friendly and attentive. Dr Ng was very kind, patient, informative, and professional as well; got my wisdom tooth out in a jiffy via surgery.

Keep up the great work, Trust Dental team!

1st time visit. Doctors and staffs are very friendly and nice. Prices are well stated at the front counter.

Dr Jamie Wong is quite simply the best dentist ever.

In the process of doing an implant with the clinic and I am so impressed with the high level of service and care from all the kind staff. : )

Costs were all explained very clearly and accurately and the space made me feel safe and at ease. They listened to my concerns and questions and answered with kindness and professionalism. I did not feel hurried and dismissed at all. Thank you so much Trust Dental! 😺
Trust Dental Surgery will contact you the next working day to confirm your appointment. Alternatively, whatsapp us 8666 6759 (Jurong) or 8666 8035 (Clementi) to book an appointment.