"Teething" problems?
Find out how we can help by clicking on the list of problems you might faced
Dr Jamie Wong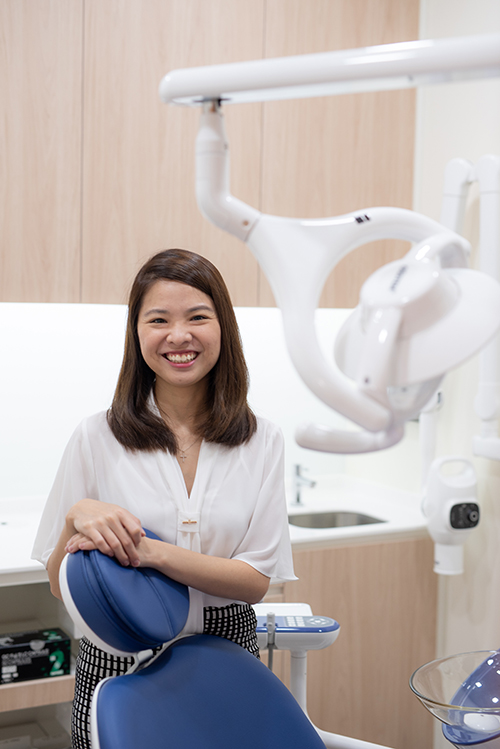 Founder
Clinical Director, BDSc (Queensland)
---
Dr Ng Jiya
Senior Associate
Dental Surgeon, NUS (Singapore)
---
Dr Felicia Foo
Associate
Dental Surgeon, BDS (Adelaide)
---
Have visited Trust Dental Surgery twice, and my experience has been great for both appointments. Dr Wong and Dr Ng are both patient and professional. Did scaling and polishing, as well as filling. I used to fear visiting the dentist, but I have overcame this fear thanks to the fast and painless experience at Trust Dental Surgery. This also comes with a reasonable pricing. Will be recommending my family and friends to visit 👍🏼

I had my wisdom tooth extraction last night with Dr.Ng, she is very polite,patient and professional. Wish to compliment the receptionist as well. Overall experience with her is perfect! I just love the overall experience here with Trust Dental! Thank you!!

I had my wisdom tooth extraction and polishing at Trust Dental Surgery. Special thanks to Dr. Ng and her team, they are very professional, nice and helpful. I purposely came from far away not only because of their professional, but also their good service. Worth it! Highly recommend!
Thanks sincerely :)

I had my wisdom tooth surgery and extraction done by Dr Jamie - I was pleasantly surprised that the entire procedure and recovery process was almost painless. Dr Jamie and team were very warm and reassuring, and took extra care to calm my nerves as it was my first time going through such a surgery. Went back for my follow up check up and the wound was healed up nicely, thanks to the professional and meticulous team at Trust Dental. Highly recommended

I visited the clinic on 17/11. It was my first time because my friend actually recommended this clinic to me. And I'm completely in awe with the service :) The have such a great team and all of them are so friendly, making my visit so comfortable (I used to be scared to go to dental clinic lol) Dr. Felicia is very meticulous and give such a great advise on my teeth problem. Will definitely come back! Thank you! ❤️
Price guide
The following information is provided as a guide for patients. Prices before GST. For specific charges and enquiries, please book a consultation with our dentists.
Dental Implants with Crown
---
*$1250 Medisave Claims
$999 cash top up after medisave claims (before GST)
Wisdom Tooth Surgery
---
*$1250 100% Medisave Claimable
Crown
---
Porcelain fused metal dental crowns.
Full Porcelain and Zirconia crown price available upon request.
Close up gap between teeth
Full Arch Dentures
---
Price BEFORE Subsidy
Trust Dental Surgery will contact you the next working day to confirm your appointment. Alternatively, whatsapp us 8666 6759 (Jurong) or 8666 8035 (Clementi) to book an appointment.