"Teething" problems?
Find out how we can help by clicking on the list of problems you might faced
Dr Jamie Wong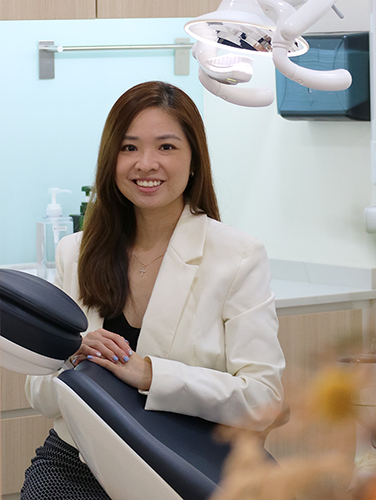 Founder
Clinical Director, BDSc (Queensland)
---
Dr Ng Jiya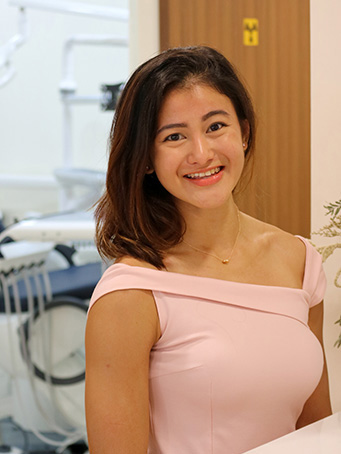 Senior Associate
Dental Surgeon, NUS (Singapore)
---
Dr Felicia Foo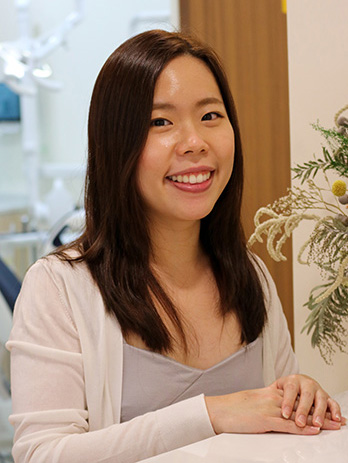 Associate
Dental Surgeon, BDS (Adelaide)
---
Dr Ng and Dr Celeste are great. My 10 year girl went in on her own with Dr Ng while I was with my 8 years old son with Dr Celeste. Dr Celeste was very patient and fun. I couldn't ask for more.
Dr Ng was a also great. I had her too. She is equally gentle and thorough. 😀

I have bad anxiety about getting my wisdom tooth out, but Dr Celest and the 2 DA Julie and May were really kind, nice and patience with me. They made me feel calm and the whole process was not bad it was uncomfortable but not painful. I was also abit late for my appt and the front desk staff were so kind and understanding also, a great place to go ♡

My mom had a tooth extraction for the first time here and it was a pleasant experience! Mom was scared to have tooth extraction initially and were assured by Ginny (hope I get the spelling correct) receptionist that the dentists are professional. Indeed, mom said the injection + extraction both were pain-less experience by Dr Felicia! Ginny is very knowledgeable and friendly. Thank you for the wonderful service! Guys, this dental clinic is highly recommended!

My first visit to the Trust Dental Surgery (Jurong ) for my decayed wisdom tooth extraction. Very impressed with the service. Dr Jiya guided me thru the procedure and the extraction was completed quickly with minimal discomfort. Finally able to have a restful sleep. Receptionist Ginny was also very helpful in explaining the charges and medications. Looking forward to my next visit.

First time here with my son to fix his decayed tooth! The service was really amazing 👍

I'm still afraid that my son will feel uncomfortable, but the whole process was smooth and fast ! 👍

The best dental care I have ever experienced! Professional, courteous, and friendly staff was very knowledgeable and helpful .

would highly recommend to anyone in the west!
Price guide
The following information is provided as a guide for patients. Prices before GST. For specific charges and enquiries, please book a consultation with our dentists.
Dental Implants with Crown
$999*
---
*$1250 Medisave Claims
$999 cash top up after medisave claims (before GST)
Wisdom Tooth Surgery
$0*
---
*$1250 100% Medisave Claimable
Crown
$880
---
Porcelain fused metal dental crowns.
Full Porcelain and Zirconia crown price available upon request.
Tooth Bonding
$150
---
Per tooth
Close up gap between teeth
Trust Dental Surgery will contact you the next working day to confirm your appointment. Alternatively, whatsapp us 8666 6759 (Jurong) or 8666 8035 (Clementi) to book an appointment.