"Teething" problems?
Find out how we can help by clicking on the list of problems you might faced
Dr Jamie Wong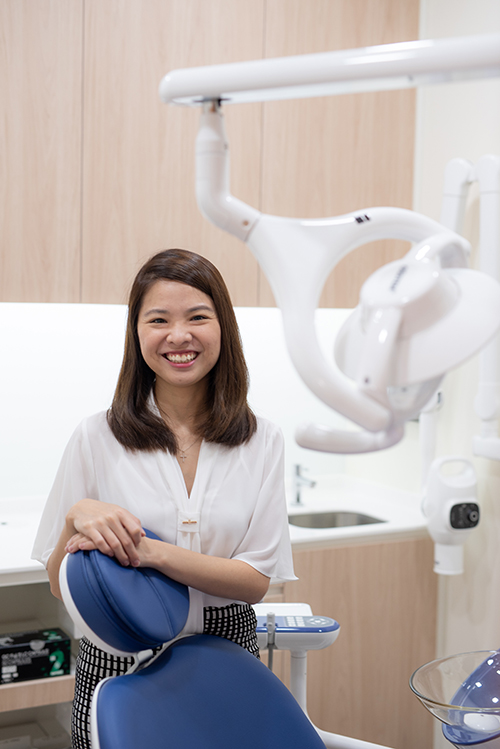 Clinical Director
Principal Dentist, BDSc (Queensland)
---
Dr Ng is nice.
She scaling my tooth carefully and she answered my questions patiently too.
So nice she is.

Today I brought my mother to Trust dental surgery at Blk 491 Jurong West for the first time. The lady dentist, Dr Felicia, was very patient and kind, especially since my mother has dementia. She explained to me about the expenses of making a full set of dentures for my mother and also advised me on other cheaper alternatives. I appreciate her patience and sincerity very much, since she did not offer the more expensive option immediately. I can see that she is not so concern about making the most money, but that she genuinely care for her patient. I hope that there will be more dentists like her. The receptionist is also friendly and polite. I would highly recommend Trust Dental Clinic for patients who want a sincere and caring place where they can get good treatment at affordable prices.

I had my wisdom tooth extraction and polishing at Trust Dental Surgery. Special thanks to Dr. Ng and her team, they are very professional, nice and helpful. I purposely came from far away not only because of their professional, but also their good service. Worth it! Highly recommend!
Thanks sincerely :)

I had a chipped front tooth and a busy Monday. Thankfully, this clinic is open till 9pm. I arrived on time and did not have to wait at all. Lady dentist is quick, gentle and informative, a totally pleasant experience. And I discovered that they do crowns for as low as $800! A gem indeed.

Went for my appointment along w my dad's appointment around 4pm on the 19th, was early but was able to start before my scheduled timing. Clean and new environment, Dr Jamie was patient and professional. Explained and answered to my queries professionally. Overall a good and affordable place to get your tooth fixed/clean.
Price guide
The following information is provided as a guide for patients. For specific charges and enquiries, please book a consultation with our dentists. All prices are nett. 0% GST
Dental Implants with Crown
---
*After $1250 Medisave Claims
$999 cash top up after medisave claims
Wisdom Tooth Surgery
---
*$1250 100% Medisave Claimable
Crown
---
Porcelain fused metal dental crowns.
Full Porcelain and Zirconia crown price available upon request.
Close up gap between teeth
Scaling and polishing
---
After Subsidy
$0 cash top up Pioneer / Merdeka / Blue CHAS
Full Arch Dentures
---
Price BEFORE Subsidy
Where are we located?
Our dental clinic is located at Blk 491 Jurong West Ave 1 #01-171 Singapore 640491
Trust Dental Surgery will contact you the next working day to confirm your appointment. Alternatively, whatsapp us +65 8666 6759 to book an appointment.