"Teething" problems?
Find out how we can help by clicking on the list of problems you might faced
Dr Jamie Wong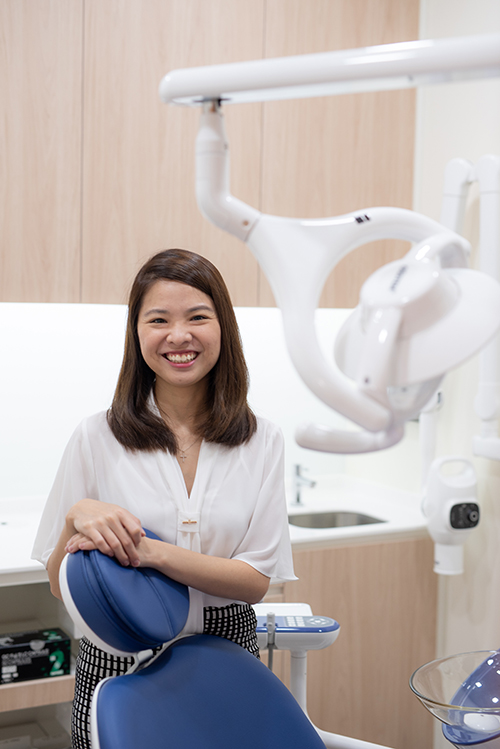 Clinical Director
Principal Dentist, BDSc (Queensland)
---
Dr. Jiya was very gentle and careful when she cleansed my teeth. Communicates with me in a very reassuring manner that made me feel at ease. Will refer my friends to her as i am very sure they will be very satisfied with her very comforting manner and professionalism.

Look for Dr Jiya. With her since day 1. High commitment and skills.

This is a very pleasant dental experience, Dr Ng was very kind, patient and informative. The other lady dentist in the room was nice as well. The receptionist was pleasant and knowledgeable, very approachable. I would recommend my family members to visit this place as well. Thank you for the service rendered.

I was recommended by my friend to try out Trust Dental Surgery as their service and prices were affordable and she was right. Everyone there were so warm and friendly that they made you feel at ease. Dr. Ng was my dentist and she was so professional and calm throughout my session. She took the time to clarify all my doubts and suggested good options for my dental care which i appreciate. Would definitely recommend for those who have been afraid to visit the dentist.

I was looking for economical yet reliable dental implant service end of last year and found this clinic advertising @$999 per tooth (after Medisave) in FB. Visited the website n read reviews in Google Map, so far none on dental implant and I was not really confident to give Trust Dental Surgery a try yet! Finally I decided to go ahead with 2 molar teeth implant judging on the other good comments and give this rather new dental clinic a chance! :)
Stepped into the clinic in Feb'21, simple setting and warm lively staffs welcoming me with smiles. In my mind will this be a no-frill Airasia or Jetstar service with lots of add-ons I need to top up? ;)
Dr. Jamie Wong, a friendly yet serious look dentist explained to me on the entire process and fee related. An X-Ray was taken and I could see clearly my deteriorating teeth bank where she confirmed i am still fit to embark on the implant s! So here's the complete journey thereafter;
Day 1: X-Ray
Day 14: Thorough cleaning/ scaling by another very good and patient dentist Dr. Felicia
Day 30: The construction work started - 2 holes were drilled through my gum into the jaw bone and titanium implants placed. Scary and bloodshed process it seemed but really I didn't feel much paint under anaesthetic effect except some vibration and noise with Dr. Jamie's professionalism heheh!
Day 30 to 100: 4 to 5 careful reviews to ensure the screw/ cover not loosen and got some coaching from her in maintaining the cleanliness hah!
Day 110: Dr. Jamie tried to hold steady my jaw as I was shivering when asked to hold my bite in order to make a steady mould for my new crowns!
Day 120: The crowns were ready earlier than expected and the receptionist kept asking me if I could come earlier to install!
Of course I was more than willing and Dr. Wong installed the 2 crowns cautiously after some fine tuning.
Now I have 2 bright new crowns which fitted perfectly and I started to resume the chewing and grinding actions which I missed for quite some time!
Thanks Dr. Jamie and the Trust Dental Team! Bravo!
Price guide
The following information is provided as a guide for patients. Prices before GST. For specific charges and enquiries, please book a consultation with our dentists.
Dental Implants with Crown
---
*$1250 Medisave Claims
$999 cash top up after medisave claims (before GST)
Wisdom Tooth Surgery
---
*$1250 100% Medisave Claimable
Crown
---
Porcelain fused metal dental crowns.
Full Porcelain and Zirconia crown price available upon request.
Close up gap between teeth
Full Arch Dentures
---
Price BEFORE Subsidy
Where are we located?
Our dental clinic is located at Blk 491 Jurong West Ave 1 #01-171 Singapore 640491
Trust Dental Surgery will contact you the next working day to confirm your appointment. Alternatively, whatsapp us +65 8666 6759 to book an appointment.